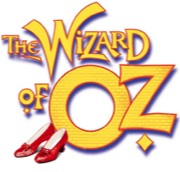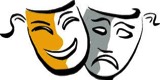 The Sycamore Ridge Drama Club
AUDITIONS:

We are so happy you are considering auditioning for Beauty and the Beast Jr. at Sycamore Ridge. Auditions are open to all 4th-6th graders. Everyone must learn one of the two music cuts and present it to the audition panel. Auditions are at lunch recess on Tuesday, October 4th and after school from 2:30-4:30. Just show up one of those times and perform your chosen audition cut.

CALLBACKS:

If needed, you will be asked by email to come to callbacks on Thursday, October 6th from 2:30-5:30 pm.

Everyone who auditions will be cast in the show.

For more information (including mandatory paperwork in the Audition Packet) please click on the links below.





Audition Tracks: Choose ONE to perform

Disney's Beauty and the Best Jr. Synopsis and Character Breakdown

The classic story tells of Belle, a young woman in a provincial town, and the Beast, who is really a young prince trapped under the spell of an enchantress. If the Beast can learn to love and be loved, the curse will end and he will be transformed to his former self. But time is running out. If the Beast does not learn his lesson soon, he and his household will be doomed for all eternity.

Narrators
Actors who can enunciate and project, as they guide the focus and pace of this beautiful tale.

Belle
Belle is a smart, confident young woman from a small village. Strong singer and actress who is able to stand up to Gaston while showing compassion for Maurice, the Servants and eventually the Beast.

Maurice
Maurice is an aging and eccentric inventor, but more importantly, the adoring and protective father of Belle.

Beast
The Beast is a young prince who was hideously transformed by the Enchantress's spell. Complex character: a dictator, a hurt child, a hero, a defender and a smitten prince. Actor who can deliver a range of conflicting emotional states.

Gaston
Gaston is pompous and dim-witted and will do whatever it takes to win Belle's hand. Gaston has all the confidence in the world but lacks the humility to balance it. Strong singer and actor.

Lefou
Lefou is Gaston's equally dim-witted lackey. This character is Gaston's foil and should double the laughs for them both. Strong singer, actor, and mover.

Silly Girls
The Silly Girls are in love with Gaston and will do almost anything just to be near him. Actors who can portray the comic nature of these roles and enjoy playing off each other.

Lumiere
Lumiere is a confident, charming French mâitre d who under the enchantress's spell is becoming a candelabra. He has an incessant bickering rapport with
Cogsworth. Strong singer and actor who can light up the stage in Be Our Guest.

Cogsworth
Cogsworth is the British major-domo of the castle who is becoming a clock. He shows a fatherly compassion for Belle yet is perfectly submissive to the master, the Beast. Cogsworth enjoys feeling like the boss and has no problem getting into it with Lumiere. Strong actor and singer.

Mrs. Potts
Mrs. Potts is the castle's endearing cook who is becoming a teapot. Should be a strong singer and actor who can convey comforting, maternal qualities amidst the chaos that is breaking out in the castle

Babette
Babette is the maid of the castle who is turning into a feather duster. She misses the finer things in life. Babette is happy to be at Belle's service at a moment's notice and her true heart comes through in Human Again.

Madame De La Grande Bouche
Madame De La Grande Bouche is an opera singer who is becoming a wardrobe. Madame is larger-than-life in everything she does, including her singing and dancing. A diva with a heart and an oversized personality and voice.

Chip
Chip is Mrs. Potts's son who is becoming a teacup. Chip has a wonderful naïveté that endears him to all of the Servants.

Old Beggar Woman/Enchantress
The Old Beggar Woman/Enchantress is a dancing role with no lines. After the opening scene of the show this actor will continue as a villager or other part in the cast.

Monsieur D'arque
Monsieur D'Arque is the proprietor of the lunatic asylum. Actor who can believably exude a sinister personality.

Villagers/Servants
Ensemble members who make up the inhabitants of Belle's town and the servants of the Beast's castle. Solo singing and character lines will be assigned during production rehearsals.
Our Sycamore Ridge Drama Club was highlighted in PTO Today Online Magazine!
Click HERE
to read the article and learn more about Drama Club. Many thanks to co-chairs Shelly Yeager, Pam Hunter and Jen Ernst for their hard work and dedication!