A California Distinguished School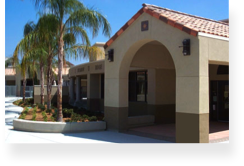 The mission of the California State PTA is
to positively impact the lives of all children and families by representing our members and empowering and supporting them with skills in advocacy, leadership, and communications.
Become a Member or Renew Membership Today!

New Families to the school or to the directory:

To enter your information please go to the link below and follow the instructions. This is a secure form and you can print your submission for your records.
https://www.myschoolanywhere.com/new-family.a5w?fam=SycamoreRidgeSchool19992
Returning families that were in the directory last year:

You will receive an email the first week of school with a confirmation of your current information. At that time, you can update your information using our secure online form.
If you don't think we have your correct email or your email has changed from last year's directory, please use the link above and enter your information as a new family.



In addition to providing financial support for programs and the school, the PTA aspires to bridge the gap between home and school and help unify the school community through volunteer efforts, educational support for parents and social and fun events for the entire family.

Please navigate the menu tabs above to learn more about our Sycamore Ridge PTA programs.