2018 PTA Annual Giving Campaign
Strong Support Makes a Strong School Give Today!
New Families: To be part of the school directory and GIVE to the PTA Click HERE.
Returning Families: If you were a PTA member and in the online directory last year, you will receive an email from Sycamore Ridge PTA the first week of school. Simply click through the link at the bottom of the email to confirm your data and GIVE.
If you don't think we have your correct email or your email has changed from last year's directory, please use the link above and enter your information as a new family.
---
Annual Giving Levels
$1,000– Thoroughbred Level
All Shire Level Benefits PLUS
25 Spring Carnival Tickets
One additional raffle ticket for 4 Disneyland Park Hopper Tickets
Two Sycamore Ridge Hoodie Sweatshirts*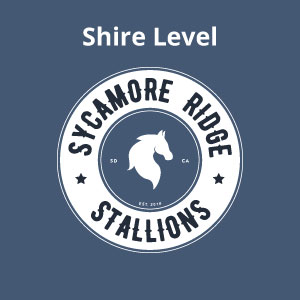 $500- Shire Level
All Stallion Level benefits PLUS
A 2019/20 School Supply Kit
Opportunity to lead the Pledge of Allegiance during Morning Announcements with the principal
A Sycamore Ridge Coffee Thermos
$250 – Stallion Level
All Mustang Level benefits PLUS
A Pizza Lunch on the Patio with the principal
A Sycamore Ridge Beach Towel
A $10 Credit to Scholastic Book Fair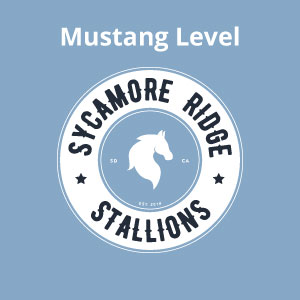 $100 – Mustang Level
All General PTA membership benefits PLUS
A Sycamore Ridge T-shirt*
A Sycamore Ridge grocery tote
Stallion Art with family name displayed on front office giving wall
One raffle ticket for 4 Disneyland Park Hopper Tickets
---
$30 – General PTA Membership 
School directory access and PT A membership PLUS
A Sycamore Ridge Car Magnet  
*Spirit Wear will be delivered separately
The PTA Annual Giving Campaign ends Oct 5. Families can join the PTA after October 6th but will not receive the benefits of the Annual Giving Campaign listed above. Thank you for your support!
Our goal is 100% Participation!
Together, we can create real positive impact at Sycamore Ridge. Studies show that there is significant relationship between parental involvement in schools and overall and academic achievement. Even if your volunteer time is limited, you can make a difference by supporting the Sycamore Ridge PTA. Your donation will be used to provide classroom funds, enhance educational experiences and build a sense of community.
---
2018 Grade Level Derby
The PTA Annual Giving Campaign is our school's largest fundraiser and funds all of our programs and grants throughout the school year. To help encourage higher participation from all of our Stallion Families we have created, The Grade Level Derby! Our goal is to reach 100% participation!
The grade level with the highest participation based on percentage of families donating to the PTA Annual Giving Campaign will be awarded a $1,000 grade level grant for an Innovation Project. The winner will be based on the percentage of families joined at each grade level (not the number of families). A leader board will be announced half way through the Giving Campaign and the winner will be announced in October at the end our our PTA Annual Giving Drive in early October.
---
How do you access the new online directory?   Once we have received and reviewed your family's information you will receive an email with login instructions. What's so great about the online directory?
• It's secure – your family will have a unique login and password and the directory can't be lost or stolen.
• You can search by student's first name, grade, teacher and family last name.
• You can create your own custom list of frequently called families.
• You can access the family directory from any internet connected device:  your computer, smart phone, iPad, etc.
Is the directory secure?
YES!  All data is stored behind secure firewalls and can only be accessed by authorized users with a validated username and encrypted password.  All data is viewed and passed using SSL encryption.