The Sycamore Ridge PTA is responsible for many school programs and donations that help make Sycamore Ridge a great school for all of our children. The mission of the Sycamore Ridge PTA is to build a sense of community within our student and family population, increase volunteers and parent involvement, support parent education and communication between school and home, raise money to support programs and the school, and support the education of our children by helping to provide opportunities for new experiences and growth.
Following is an alphabetical guide to many of the programs that the Sycamore Ridge PTA runs or supports:
---
Programs
BoxTops
– Parents/students clip BoxTops for Education from products at home and returns them to school, which the PTA then submits for 10 cents per BoxTop.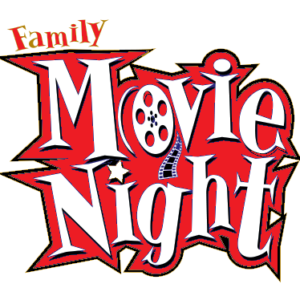 Dad's Club
– Bringing the Sycamore Ridge community to school for lunches and other special events (such as Movie Night, Bagels & Books).
Daughter/Date Dance
– A Dad's Club event that gives kids an opportunity to dress up and dance in a family friendly environment.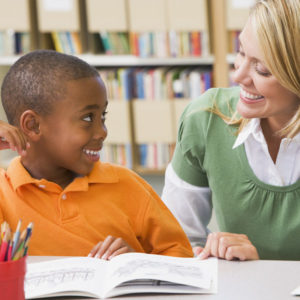 EAR
 – Everyone-a-Reader program that helps bring students that are reading below grade level to grade level.
---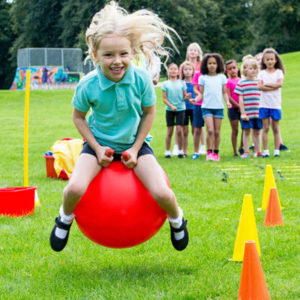 Field Day
– On the last Wednesday of the school year, all students get to participate in a variety of fun and competitive stations (tug-o-war, relay races, etc) with their Villages.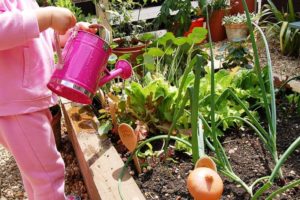 Garden Club
– A lunch club where children learn how to cultivate our school garden.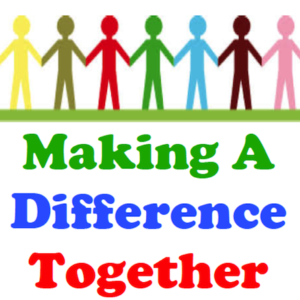 Giving Campaign
 – Tiered Annual Giving Campaign that supports all of the programs that the PTA runs throughout the year.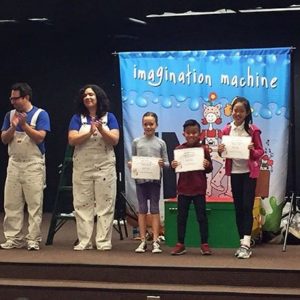 Imagination Machine
– An assembly featuring a professional acting troop that takes stories written by our students and brings them to life with music, props and costumes. Story submissions are taken from all grade levels.
---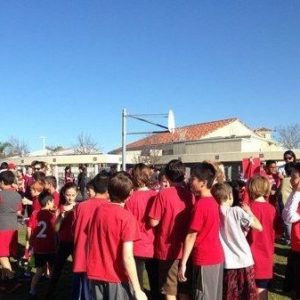 Jog-A-Thon – Fundraiser in which all students have the option to participate and receive a popsicle after running; no requirement for students to receive pledges. All funds raised go to the Del Mar Schools Education Foundation.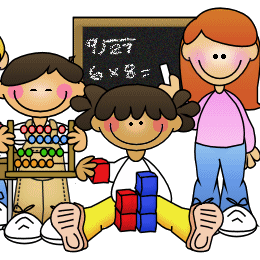 Math Club
– A chance for students to meet weekly with parent volunteers during lunch time and engage in fun math activities. Students may also get to participate in a few math competitions such as Math Olympiad, MathCOUNTS and AMC-8.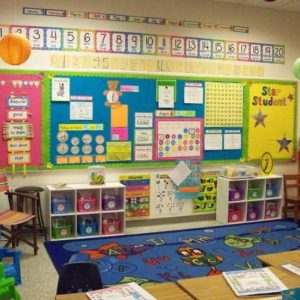 Mini-Grants
– Available to each teacher to help them meet their classroom needs.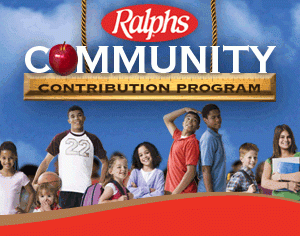 Ralphs Rewards
– Anytime on or after September 1 of each year, parents can link their Ralphs Rewards card to the Sycamore Ridge PTA and up to 4% of their purchases made during the year can come back to the PTA as a donation from Ralphs.
---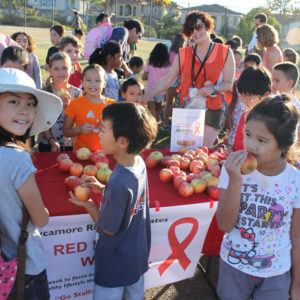 Red Ribbon Week
– During Red Ribbon Week, students celebrate health and wellness by "Making Healthy Choices". Sycamore Ridge has fun and interactive activities planned each day such as free apples and a special toe token during Stallion Sprinters, a paper chain created with each students "healthy pledge", walk to school day and more.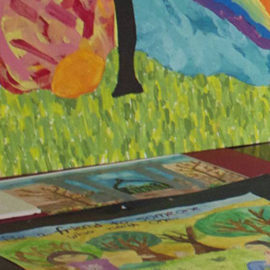 Reflections
– An annual program open to all grade levels to help recognize school talent in visual arts, music, writing and photography.
Restaurant Nights
– Community building events that presents an opportunity for the Sycamore Ridge community to interact outside the school setting. Participating restaurants donate a portion of the evening's proceeds to the PTA. Generally one scheduled per month. Room Parent Liaison – Provides support and communicates with room parents about school and PTA events.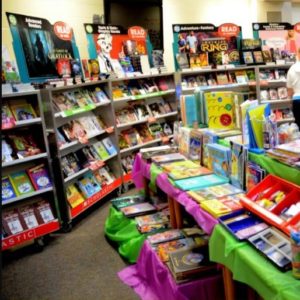 Scholastic Book Fair
– A week long event that promotes reading in our youth and raises money for the school library. Funds from the fair go directly back to the library to pay for new books and learning materials.
---
School Supply Kits
– PTA provides the option to purchase the next year's school supplies and have them delivered right to your child's classroom.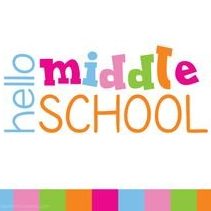 Sixth Grade Promotion
– A celebration for our graduating 6th graders.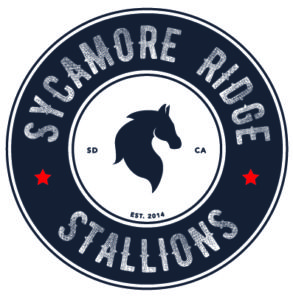 Spirit Wear
– Clothing designed with the Sycamore Ridge logo to all the Sycamore Ridge community to show their "Stallion Pride."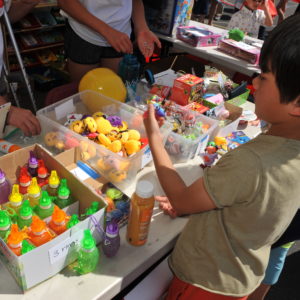 Spring Carnival
– Our Spring fundraising event featuring a variety of carnival games, Master Sports activities, food, music and more!
---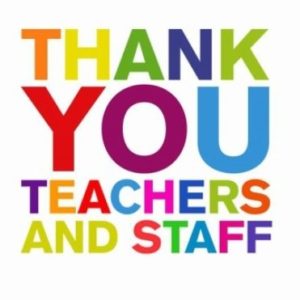 Staff Appreciation Week
– A week of appreciation for our hardworking and dedicated Sycamore Ridge staff and teachers.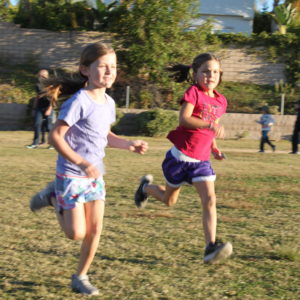 Stallion Sprinters
– A running club open to students that meets every Tuesday and Thursday morning. For every 25 laps completed, students receive a toe token from their classroom teacher. Parents are encouraged to join in and run with their little Stallion Sprinters!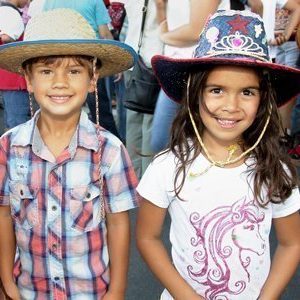 Stallion Stampede
– Annual welcome back to school social gathering free for Sycamore Ridge families. PTA's biggest party of the year!
Student Directory
– Your must-have electronic guide to playdates and keeping in touch with the Sycamore Ridge community.
---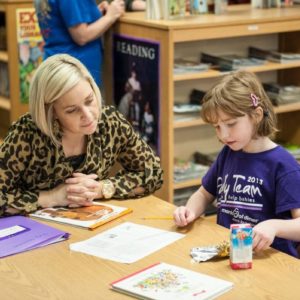 Study Buddies
– Program that helps Sycamore Ridge students that need tutoring, an extra ear or a positive role model.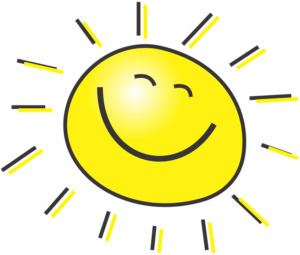 Sunshine Fund
– Covers costs to ensure that no child is excluded from field trips or other school activities based on lack of funds.
Welcome Back Teacher Luncheon
– A luncheon held the last week of summer to welcome the staff to a new year.
Woo-Hoo Breakfast
– A "Welcome to Sycamore Ridge" breakfast for new and incoming kindergarten parents.
---
World Festival
– Students travel with their Villages to learn about different countries and cultures at booths prepared and staffed by parent volunteers.
Yearbook
– Keeping Sycamore memories alive for our kids for years to come.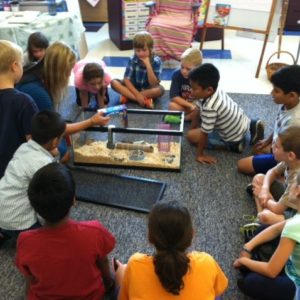 Zoo Crew
– A lunch club that focuses on the care and well-being of the school's pets located in the Science room.